Cincinnati, OH: The carpet cleaning industry has long been in need of a game-changing solution that addresses the common issues faced by homeowners, such as residue buildup and ineffective cleaning methods. Zerorez Carpet Cleaning Cincinnati is revolutionizing the industry with its patented cleaning technology, ensuring a cleaner and fresher home environment for residents in the Cincinnati area. The company has announced the expansion of its services, catering to the growing demands of many property owners.
As part of its expansion, more Cincinnati, OH residents will enjoy the company's patented cleaning process, which utilizes its unique Zr Water® technology that effectively cleans carpets without harsh chemicals or detergents. This innovative approach ensures that carpets are cleaned thoroughly, leaving no residue behind. The cleaning process is designed to provide a deep clean that is gentle on carpets, making it an ideal choice for homeowners who want to maintain the appearance and longevity of their carpets.
The no-residue cleaning solution offered by the carpet cleaning company has numerous benefits for homeowners. First, it eliminates the sticky residue that is often left behind by traditional carpet cleaning methods. This residue can attract dirt and grime, causing carpets to become dirty again shortly after cleaning. With Zerorez Carpet Cleaning Cincinnati's no-residue solution, carpets stay cleaner for longer periods, reducing the need for frequent cleanings.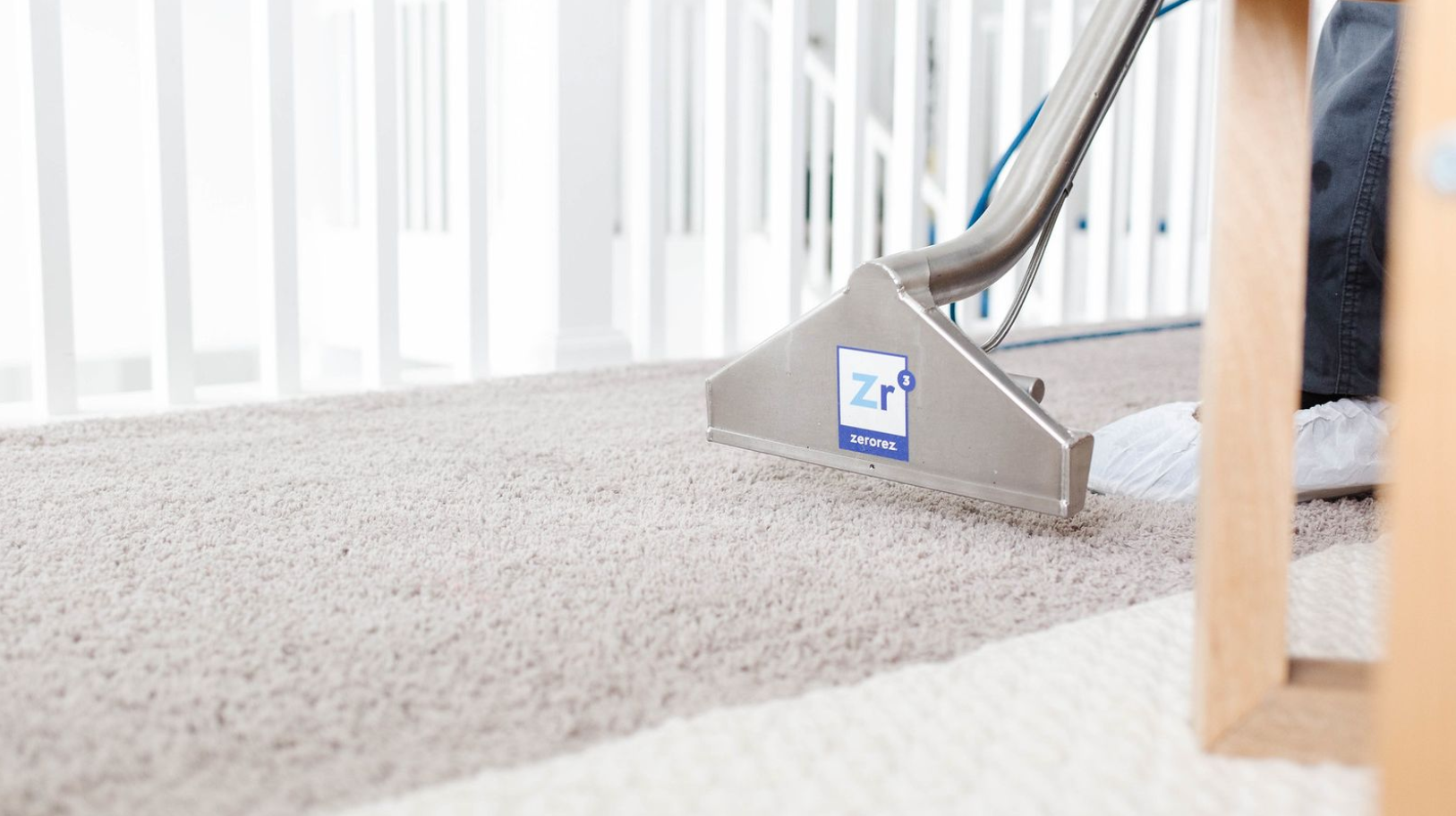 Additionally, the absence of harsh chemicals and detergents in the Zr Water® solution makes it a safer choice for families and pets. Homeowners can have peace of mind knowing that their carpets are being cleaned with an environmentally friendly solution that is gentle on carpets and safe for their loved ones.
Zerorez Carpet Cleaning Cincinnati goes the extra mile to demonstrate the effectiveness of its cleaning techniques. The team prioritizes customer satisfaction by starting their process with a meticulous cleaning of a small section of the carpet. This demonstration not only showcases the remarkable difference their methods can make but also instills confidence in homeowners. Once the effectiveness is evident, the team proceeds to clean the remaining areas with meticulous attention to detail and precision.
Zerorez Carpet Cleaning Cincinnati takes great pride in delivering top-notch service to its customers. Its team of trained professionals is dedicated to completing each carpet cleaning job to the highest standards. With its expertise and unwavering commitment to customer satisfaction, homeowners can trust Zerorez Carpet Cleaning Cincinnati to consistently deliver exceptional results, even with the expanded services.
Understanding the busy lives of their customers, Zerorez Carpet Cleaning Cincinnati offers flexible scheduling options to accommodate various needs and preferences. They also provide affordable pricing, making their innovative carpet cleaning services accessible to a wide range of homeowners in the Cincinnati area. By investing in regular carpet cleaning services from Zerorez Carpet Cleaning Cincinnati, homeowners can ensure that their carpets remain in pristine condition, contributing to a more inviting and comfortable living space.
Schedule a carpet cleaning appointment with Zerorez Carpet Cleaning Cincinnati by calling (513) 845-0151 or through the company's website at zerorezcinci.com. The carpet cleaning company is located at 11711 Princeton Pike Suite 341-140, Cincinnati, OH, 45246, US. 
Media Contact

Company Name
Zerorez Carpet Cleaning Cincinnati
Contact Name
Lauren Love
Phone
(513) 845-0151
Address
11711 Princeton Pike Suite 341-140
City
Cincinnati
State
OH
Postal Code
45246
Country
United States
Website
https://www.zerorezcinci.com/