NY, United States – YNM is well known for its variety of weighted blankets throughout the world. The weighted blankets brand aims to transform the way people live and sleep through premium bedding solutions. The leading provider of innovative bedding products in the launch has pronounced their commitment to quality and innovation for a positive impact in the everyday lives of customers.
YNM Weighted Blankets
Their company is dedicated to enhancing the well-being of their beloved customers through premium comfort and sleep solutions that excel in quality and innovation, including:
YNM blankets utilize cutting-edge technology to provide a unique sensory experience that promotes relaxation. The brand has stocked products designed to:
Reduce anxiety and improves sleep quality
Evenly distributed gentle pressure for a comfortable sensation
Increase calmness and relaxation
These blankets are available in various sizes, weights, and designs.
Varied Design Patterns 
The YNM weighted blankets come in various designs and patterns– buyers to personalize their bedroom in line with the overall decor. The blanket sets are available in different sizes and thread counts. They are designed to ensure a comfortable and cozy sleep experience. YNM cozy products and weighted blankets comprise materials that promote durability, breathability, and comfort.
YNM offers weighted blankets plus sleep accessories such as eye masks and weighted wraps. "Our products are designed to create a conducive environment for uninterrupted sleep by promoting relaxation," said the company spokesperson. YNM's weighted blankets are crafted with soft, hypoallergenic materials, ensuring a comfortable fit and a restful (sleep) experience. 
The company recognizes the importance of quality sleep for children. They stock a selection of comfortable and appealing kids' weighted blankets specifically designed to suit young sleepers' needs. They are designed for softness, warmth, and safety. Buyers can access wide-ranging designs and patterns to create a cozy environment for their children.
As a customer-centric company, YNM is dedicated to providing exceptional customer service. "If you contact us, our knowledgeable team is readily available to assist customers with inquiries, offer guidance on selecting the perfect bedding solution, and address any concerns that may arise."
New reports show that the bedding sector has experienced significant growth: consumers increasingly recognize the importance of quality sleep.  They are seeking products that enhance their sleep experience, and so according to industry reports, the global bedding market is projected to reach USD 161.4 billion by 2030. 
"YNM targets to meet the growing demand for innovative products such as weighted blankets, duvet covers, sheet sets, and sleep accessories," said the company spokesperson." Consumers seek to create personalized sleep environments, and we are here to meet that need in financially friendly and ecologically sustainable ways."
Rising disposable incomes will expectedly drive the growth, and the expanding awareness of sleep health also plays a part in this, as does the growing common desire for luxurious, comfortable bedding solutions.
About YNM
YNM is an emerging leader in innovative bedding products. Their difference lies in combining advanced technology with meticulous craftsmanship to revolutionize people's sleep experience and overall health and well-being worldwide.
They offer products such as weighted blankets, duvet covers, sheet sets, kids' blankets, and sleep accessories. Customers can shop these blankets online at ynmhome.com.
Media Contact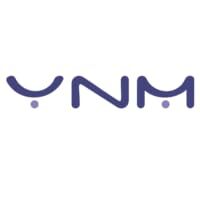 Company Name
YNM Home Textile Co., Ltd
Contact Name
YNM
Phone
1(805) 200 7063
Address
13105 40th Rd, 15m
City
Flushing
State
NY
Postal Code
11354
Country
United States
Website
https://ynmhome.com/