Aurora, Colorado – TruBlue of Centennial/Parker, through its recently announced new Preferred Provider Agreement with Right at Home, has transformed hundreds of elderly livelihoods in Aurora, California. The partnership was a strategic move to give aging people total care, allowing them to age peacefully and safely at home. The two companies have specific roles in the partnership, ensuring that the seniors get the best care possible. Right at Home handles all in-house care of the seniors, while TruBlue of Centennial/Parker handles total house care. This splitting of roles ensures that both companies concentrate on their core competencies while the seniors receive the best from both. 
All the services offered by TruBlue of Centennial/Parker are customer-oriented. The company technicians' main aim is to make their lives as smooth as possible by transforming their homes according to their specific conditions. Aware that people have different requirements as they age, every Centennial handyman strives to develop personalized solutions in every situation. When commenting about their dedication to serving the elderly, a company employee said, "Aging in place starts with the home, and our goal is to help seniors age worry-free in their own homes while providing peace of mind to their families."
Improvement of Accessibility and Mobility 
TruBlue of Centennial/Parker's main role in the PPA is to make the house more habitable. Its employees understand that the needs of people change as they age and therefore make it their business to transform their homes to suit their needs. The employees provide 24/7 on-call services to make sure that they are always there when they are needed. They have good people skills and are patient and caring with the older people they serve. Given that theirs is mostly handwork, the crew from TruBlue of Centennial/Parker boasts the possession of a wide assortment of tools and equipment for use. 
Improving accessibility and mobility is one of the roles that every TruBlue of Centennial/Parker handyman does well. They carry out tasks such as widening doorways to fit wheelchairs, installing ramps, installing handrails, replacing doorknobs with keyless entry systems and fixing walkways and entrances. The company employees also install safety and security features such as bathroom remodeling, zero entrance tub installation, access lighting, and fire and smoke alarm systems. Their goal in providing these services is to ensure easy maneuverability in the house, considering their clients' age and health conditions. 
Contact TruBlue of Centennial/Parker
Those who require more information about the services offered by TruBlue of Centennial/Parker can do so by visiting the company's website. For other queries, they can talk to a customer representative at (720) 943-0307. The company is located at 6351 S Patsburg Ct, Aurora, Colorado 80016, USA.
Media Contact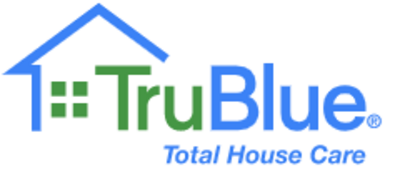 Company Name
TruBlue of Centennial/Parker
Contact Name
Julie Odell
Phone
(720) 943-0307
Address
6351 S Patsburg Ct
City
Aurora
State
CO
Country
United States
Website
https://trubluehousecare.com/centennial