China – SPRSUN is one of the leading heat pump suppliers in China. The professional heat pump manufacturing company has been open and operational since 1999 and has expanded to more than 60 countries worldwide. Their leading energy-efficient heat pumps have helped many consumers save money on energy usage while enjoying improved indoor comfort. Having proven themselves and their products over the years, the company is helping to tackle the current energy crises resulting from the Russia-Ukraine war.
Announcing their plan to help more affected people combat the ongoing energy crisis, the company's spokesperson noted that their energy-efficient DC inverter air source heat pumps offer consumers a chance to cut down on their energy consumption, improve indoor comfort, and reduce dependence on traditional energy sources.
Describing the SPRSUN air to water heat pumps, their spokesperson noted that each unit is "based on the "Reverse Carnot Cycle" principle." He added that their "air to water heat pump is a type of air-source heat pump (ASHP) system that utilizes air energy to generate heat and provide domestic or commercial hot water, house heating and/or cooling."
Leveraging the power of their heat pumps, consumers can save more money in the long run, especially as their R32 inverter air source heat pump is one of the low-maintenance heat pumps available on the market. Being low maintenance, consumers can expect to enjoy the best of their heat pumps without spending much on repairs and checks. Despite the low maintenance requirement, air-source pump heaters are known to last longer than most pumps in the market, which helps consumers to get the most value from every single purchase.
SPRSUN aims for longevity and so offers customers the best products. Each of their ASHP is expected to last up to 20 years with proper maintenance practices. The company's spokesperson added: "The longevity of your ASHP will depend solely on how well you take care of it. If you neglect it, the chances are it will not get you to the estimated time. Since most air-source heat pumps come with a warranty of five years, if you do not take care of it, that means you cannot ask for it to get replaced. Carry out regular maintenance on it, and it will last you longer."
People looking to insulate themselves from the harsh realities of the ongoing energy crisis due to the Russia-Ukraine war can leverage the many advantages of SPRSUN's products. SPRSUN can be reached via email at inquiry@sprsun.com or visit their website for more information.
Media Contact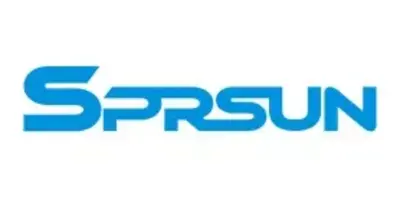 Company Name
SPRSUN
Contact Name
Jason Yao
Phone
0086-20-82181867
Address
No.15 Tangxi Road, Yinsha Industrial Park, Xintang, Zengcheng District
City
Guangzhou
State
Guangdong
Postal Code
511338
Country
China
Website
https://www.sprsunheatpump.com/