Philadelphia, PA – For over 26 years now, people living with HIV & AIDS and their caregivers have called Siloam Wellness – Mental Health For HIV home. The organization is run by qualified personnel who address the mental, physical, emotional, and spiritual wholeness to beat the illness. The stigma associated with HIV has a vast negative mental impact on the affected person. Often, the diagnosis leads to low self-esteem, shunning treatment, isolation from social activities, and developing suicidal thoughts. Siloam Wellness – Mental Health For HIV embraces the infected and affected individuals and helps them join support groups of like-minded people on the same journey as them. When HIV patients join the organization, they're offered one-on-one counseling, weekly trauma support, and a HIV Support Group. "Man Cave" support sessions are also available to handle unique men issues deftly.
One of the beneficiaries had this to say about the organization, "Staff is caring, empathetic, professional, and the best people. The environment is warm, and I feel at home here."
Siloam Wellness – Mental Health For HIV uses a 3-pronged approach to healing. The organization firmly believes that an individual's body, mind, soul, and spirituality must be whole and in sync to beat the disease. The one-on-one counseling and weekly support sessions address mental wellness. When the regime is followed consistently, a remarkable improvement is noted in the patient's mental health. Their self-esteem begins to get restored, their attitude towards medication and healthy eating changes, and the organization notices improved adherence to mental health protocols, medicine, and nutrition. The restoration of self-esteem helps individuals expand their social circles and easily make friends. This helps them break free from the isolation shackles and depressive thoughts pattern. Also, the strengthened mind equips individuals with soft skills to creatively tackle problems, communicate well, and stand firm in the face of stigma and discrimination. 
The organization also targets healing the body through exercises such as Tai Chi, Qi Gong, pilates, Spirit Dance, Yoga, and Meditation. They also run a Choice Food Pantry, run healthy cooking classes, and offer Reiki services to boost the immune system. These lead to increased blood circulation, increased energy flow, decreased cramping, muscle relaxation, and healthy satiation from eating wholesome foods. This gives the individuals a strong fighting chance against suicidal and depressive thoughts and helps them improve their balance and focus. Siloam Wellness – Mental Health For HIV also offers spiritual and healthy lifestyle counseling. The sessions are facilitated by a trained spiritual director who oversees the annual and monthly retreats. This allows the affected and infected persons to lead a quality life again.
Due to its commitment to social services, the organization won the 2022 Philadelphia Awards in the Social Services Organization category. The organization also hosts events in the community to create awareness about HIV/AIDS, such as basketball clinics. The donations they receive fund projects such as the Siloam Choice Food Pantry, which is stocked with healthy food choices for the people in the program. Siloam is International and all groups and classes are run on Zoom as well as in person. This allows access from anywhere in the world.
To learn more about Mental Health Support for HIV, visit their website or call (215) 765-6633 to speak to a customer representative. The organization is located at 850 N 11th St, Philadelphia, Pennsylvania, 19123, USA.
Media Contact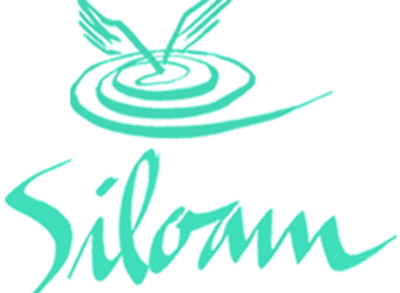 Company Name
Siloam Wellness – Mental Health For HIV
Contact Name
Non-profit
Phone
(215) 765-6633
Address
850 N 11th St
City
Philadelphia
State
Pennsylvania
Postal Code
19123
Country
United States
Website
https://www.siloamwellness.org/