One Stop Self Storage offers climate-controlled units that have stable temperatures all year round, regardless of the external weather conditions. Their storage units are in different sizes ranging from average closet size to sizes good enough for small business storage. They also have sizes equivalent to a walk-in closet, a small room, medium size storage shed, a one-bedroom, a four-bedroom apartment, and a space similar to that of a single-car garage. The storage facilities are accessible 24/7 and are superbly arranged for easy access. They offer top-of-the-line security with hardened steel locks available for sale at their store.
The company has a contactless self-storage option that offers discretion to clients. They can enjoy the facility anytime without getting into any physical contact with any other person. Clients rent the storage unit on the company website, get the facility access code and go right to their space without having to stop at the office. This entails a simple 2 step process that includes completion of the agreement online, making payment, getting access, and moving in. 
The company offers easy terms which make the entire onboarding process simple. They only require a photo ID issued by the government as proof of identity or a valid driver's license. They offer month-to-month leases, so one can opt to store their items for a short while or as long as they wish. They do not ask for binding long-term leases.
The storage company has a wide variety of moving supplies that clients can choose from. They offer moving boxes in various sizes, packing tape and stretch film, dust covers, wrapping paper, box markers, furniture, and mattress covers.
One Stop Self Storage provides the best storage solutions in a sustainable environment. The construction enhances the characteristics of the neighborhood, and they also strive to build quality relationships within the community and also find opportunities that serve clients and the surrounding community.
A happy client had this to say about their services, "They offer 5-star services and go beyond and above to ensure everyone is comfortable. The staff was very friendly and helpful, and even though we got in and out very quickly, we still felt their commitment. The facility was clean, and the loading bay was very convenient. They are my storage facility of choice going forth. I recommend them to anyone looking for professionals who go out of their way."
One Stop Self Storage was created as a result of the founders experiencing challenging times during the transition. Their goal and commitment is to do everything in their power to ensure the client's first transition time is rewarding. They strive to remove hurdles and challenges that are commonly found in the industry.
One Stop Self Storage is located at 3742 W Wisconsin Ave, Milwaukee, Wisconsin, 53208, US. Clients can call the company at 414-204-7230 for inquiries and for more information on their services. Besides their Milwaukee location, the company also has locations in Toledo and Dayton, OH. Visit the company website to learn more about One Stop Self Storage. 
Media Contact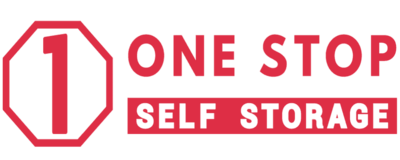 Company Name
One Stop Self Storage
Contact Name
Coda Management Corp
Phone
414-204-7230
Address
3742 W Wisconsin Ave
City
Milwaukee
State
Wisconsin
Postal Code
53208
Country
United States
Website
https://onestopselfstorage.com/