New York nontraditional family estate planning lawyer Yana Feldman (https://yanafeldmanlaw.com/practice-areas/estate-planning/estate-planning-for-non-traditional-families/) explains how to safeguard assets for nontraditional families. The lawyer mentions that there are many types of nontraditional families. These can range from grandmothers raising grandchildren through an informal custodial agreement to same-sex couples living in states that do not allow civil unions or same-sex marriages. Nontraditional families have a greater chance of losing custody and assets in case of an unexpected death or sickness of a loved one.
"Non-traditional families face unique challenges when it comes to estate planning, and our goal is to provide them with the same level of expert guidance and support as we do for traditional families," said the New York nontraditional family estate planning lawyer. "We believe that everyone deserves the peace of mind that comes with having a solid estate plan in place, and we are committed to helping our clients achieve that."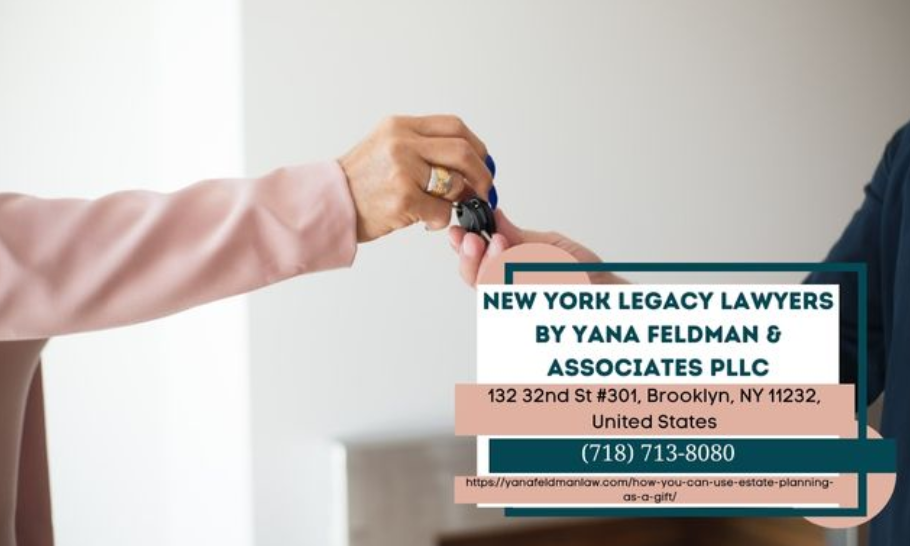 Estate planning has been changing with the changes to family structures. Traditional families were formed by a couple that married early, bought a home, and had children. These days, nontraditional families exist, too. Non-traditional families have special needs and pose a challenge to current estate planning methods.
Yana Feldman Law's estate planning services for non-traditional families will include legal assistance with wills, trusts, powers of attorney, and healthcare directives, as well as guidance on issues such as guardianship and asset protection. The firm's experienced attorneys will work closely with each client to create a personalized estate plan that meets their unique needs and goals.
"We understand that every family is different, and we take a collaborative approach to estate planning to ensure that our client's wishes are fully represented in their estate plans," said Feldman. "Our goal is to provide our clients with the peace of mind that comes with knowing that their loved ones will be protected and their legacy will be preserved."
Furthermore, the estate planning lawyer says that estate planning is more difficult for families with complex structures. Planning is essential to avoid unnecessary losses due to inheritance taxes or family fights over the inheritance. Intestacy law in the State doesn't allow for stepchildren and unmarried partners to inherit an estate. If one dies without a will, (intestate), then probate will be performed. A modern estate lawyer can help an individual create a plan that will ensure the security and legacy of their family.
Lastly, the lawyer mentions that it is important to seek the help of an experienced estate planning lawyer when dealing with matters such as planning for an estate. A skilled lawyer may be able to help a person plan their legacy and their future. 
About New York Legacy Lawyers
Estate planning lawyer Yana Feldman has over twenty years of experience in the field of estate planning and elder law. She and her team of legal professionals are ready to help families go through the process of estate planning smoothly. At New York Legacy Lawyers, attorney Yana Feldman and her team are well-equipped to help families protect their legacy. Contact them today to schedule a free consultation. 
Media Contact

Company Name
New York Legacy Lawyers by Yana Feldman & Associates PLLC
Contact Name
Yana Feldman
Phone
(718) 713-8080
Address
132 32nd St
City
Brooklyn
State
New York
Postal Code
11232
Country
United States
Website
https://yanafeldmanlaw.com/