Los Angeles, CA: Mantle Tattoo offers various tattoo works. One of the shop's specialties is realism tattoos for clients interested in an incredibly detailed and lifelike image on their skin. Whether they want to commemorate a relative, friend, four-legged friend, or a place, the shop is home to a skilled tattoo artist that brings the client's dream to life. Besides skills, the shop is open 7 days a week from 10 am to 9 pm — giving interested clients the freedom to schedule sessions when available. 
In addition, the tattoo shop Los Angeles is the go-to place for neo-traditional work. The shop has invested in advanced tools because they require clean lines, bold outlines, black ink, shading, and complex color pallets. While the premier shop has outlined some of the neo-traditional work on the website to give clients design options, the talented artists are always ready to take on new challenges. They have successfully brought all unique and distinct flavors in the past works, with key emphasis on bold animal concepts and unique ornamental details. 
Enthusiasts interested in high-quality tattoos but with a touch of minimalist designs can also visit Mantle Tattoo. The style, which has been around for centuries with origins in Japan, gives people an array of options from a tiny minimalist heart to a cute sun or moon sign. Unlike other ink options, they are quick to do, easy to hide and heal faster. While clients can check the shop's sampling for previous fine line works, the tattoo artists are talented to actualize any minimalist design. 
The shop also specializes in traditional American tattoos, often known as Old School or Western design. While the style is a great alternative for enthusiasts interested in honoring the art form, it carries a strong symbolic value to most people. For the ink to look great, the tattoo artists ensure the black outlines are clean, the colors are vivid, and the style has minimal shading. If the client is uncertain whether to get a traditional American tattoo or a neo-traditional one (as the two have a lot of similarities), they can get assistance at the shop.    
In addition to offering unique Japanese and Polynesian designs, the premier tattoo shop has client-centered policies — especially on deposits. While no-call and no-show mean forfeiting the deposit, the shop allows the client to reschedule without paying an additional deposit, as life happens. 
As everyday products greatly impact healing and the outcome, the professionals recommend the products to avoid and which to use. They also offer aftercare instructions to ensure the new addition heals within the required timeframes. 
Mantle Tattoo is located at 705 S Olive St A, Los Angeles, CA, 90014, US. Clients interested in fine-line, traditional, neo-traditional, or realism tattoo works can contact the shop at (323) 395-0049 to request an appointment. Visit the website and social media pages for more information. 
Media Contact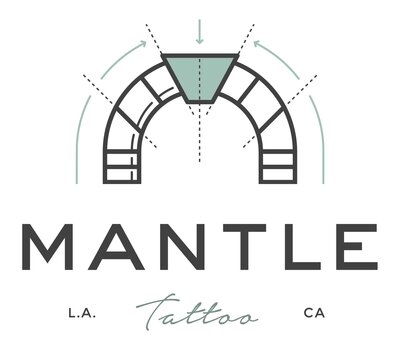 Company Name
Mantle Tattoo
Contact Name
Kyle McLean
Phone
(323) 395-0049
Address
705 S Olive St A
City
Los Angeles
State
CA
Postal Code
90014
Country
United States
Website
https://mantletattoo.com/