Mount Pleasant, MI – Magnum Ballistics, a locally owned and operated gun dealer in Mount Pleasant, MI, has announced its updated inventory. The firearms dealer announced its extensive selection of firearms and shooting sports accessories are now available to customers in and around their community. Focused on better serving customers, the company now carries products from top brands and manufacturers, ensuring customers find the right product for their specific needs.
Announcing their restocked inventory, the gun dealer said: "Our mission is to offer superior customer service with competitive prices from a welcoming atmosphere for all customers. Locally, we serve our growing customer base in Isabella, Clare, Midland, Gratiot, and Mecosta Counties while also shipping firearms to customers across the country. We pride ourselves on superior customer service, fast shipping times, and competitive prices."
Customers interested in shopping for firearms can now view the gun dealer's updated inventory by visiting their website or their physical location to get started. The new stock allows customers to choose firearms from different top manufacturers, including 2a Armament, Adams Arms, Adaptive Tactical, Adco, Advanced Technology, Battle Arms Development Inc., Benelli, Benjamin, and more. The stock also comprises products across different categories, including action kits, air gun handguns, accessories, and rifles, apparel, Black powder handgun, novelty, rifles, and kits.
Magnum Ballistics has also updated its online inventory for customers who wish to browse the different products they carry before making a purchase. The company's website now offers an updated inventory of all products, selected and sorted into categories to help customers find what they need easily. Customers can browse the firearms section on the website to check out the dealer's different handguns, rifles, and shotgun options. They can also check the accessories section for arrows and tips, black powder ammo, air guns, and other accessories like decoys, smartphone accessories, displays, game mounts, cheek risers, posters and signs, ATV accessories, and others.
Customers interested in Ammos can browse the ammo section on their website for the different products carried, including Air gun ammo like BB Shots and Pellet; Black Powder Ammo like Black Powder Sleeves, Black Powder Balls, and Black Powder Bullets; Rimfire Ammo like Rimfire Rounds; Shotshell like Shotshell Buckshot loads and Shotshell lead loads; and others.
Gun lovers looking to keep tabs on the latest inventory from the firearms dealer are encouraged to follow Magnum Ballistics to stay updated and enjoy great offers on all firearms, accessories, and gear.
The firearms dealer is located at 913 E Pickard St, Unit P, Mt Pleasant, MI, 48858, US. For more information, visit their website or call 19893173500.
Media Contact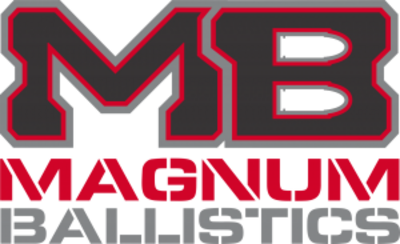 Company Name
Magnum Ballistics
Contact Name
Ghazey Aleck, Cody Leiter
Phone
19893173500
Address
913 E Pickard St, Unit P
City
Mt Pleasant
State
MI
Postal Code
48858
Country
United States
Website
https://magnumballistics.com/