Mt Pleasant, MI – Magnum Ballistics, a renowned gun shop in Mount Pleasant, MI, has established itself as the go-to destination for firearm enthusiasts and professionals seeking new products and firearm accessories. With a commitment to excellence, strict adherence to local and federal laws, and an exceptional range of products, Magnum Ballistics continues to set the benchmark in the industry.
As the premier gun shop in the area, Magnum Ballistics takes immense pride in providing its customers with the very best selection of guns, ammunition, rifles, scopes, and accessories. Their unwavering commitment to quality guarantees customers an excellent shopping experience, whether they're browsing the gun shop's online or in-store inventory.
Cody Leiter, one of the gun shop's founders, noted that they are delighted to be the destination of choice for firearm enthusiasts and professionals in and around their community. He added that they are committed to delivering excellent customer service as well as an updated product inventory to meet each customer's demands.
Ghazey Aleck, adding to this, said: "Our mission has always been to offer an unmatched selection of firearms and related products while maintaining strict compliance with local and federal laws. We aim to create an unparalleled shopping experience for our valued customers."
Magnum Ballistics holds itself to the highest standards of legality and ethical business practices. Every transaction and interaction within the premises strictly adheres to all relevant local and federal regulations. Customers can have complete confidence that their shopping experience at Magnum Ballistics is secure, legal, and in full compliance with the law.
In addition to their commitment to legal compliance, Magnum Ballistics also offers enticing deals on a wide range of products carried. Customers can expect competitive prices and exclusive offers, making Magnum Ballistics the ideal destination for customers seeking exceptional value for their purchases.
Among the extensive array of products available at Magnum Ballistics, customers can find a diverse selection of gun accessories, rifles, and pistols. The gun accessory inventory includes items such as high-quality holsters, precision scopes, reliable magazines, tactical flashlights, and more. Customers can visit the gun shop's online inventory to browse all products carried or can visit the physical store to learn more about their Mt Pleasant office.
Magnum Ballistics caters to all customers' needs, whether they are looking for hunting, target, or self-defense pistols. The experienced team at the shop can also answer questions and offer recommendations to help customers make the best purchase decisions.
Experience premium quality firearms and accessories at Magnum Ballistics. Contact the gun shop via phone at 19893173500 or visit their website to browse their updated product inventory. The gun shop is located at 913 E Pickard St, Unit P, Mt Pleasant, MI, 48858.
Media Contact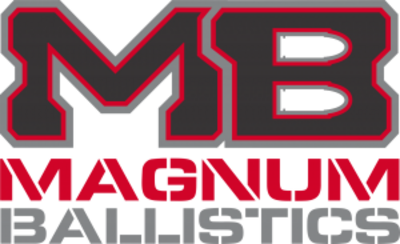 Company Name
Magnum Ballistics
Contact Name
Ghazey Aleck, Cody Leiter
Phone
19893173500
Address
913 E Pickard St, Unit P
City
Mt Pleasant
State
MI
Postal Code
48858
Country
United States
Website
https://magnumballistics.com/