Burbank, CA – Burbank Chiropractic offers non-invasive chiropractic care to alleviate pain and inflammation naturally. The clinic uses a hands-on approach to align any misaligned spine and body structure areas. This realignment relieves pain, stiffness, cramping, noisy joints, and limited joint mobility. They use a combination of spinal decompression, joint mobilization, exercise, lifestyle changes, and more. Each patient gets a treatment plan that reflects their unique health needs. 
The Burbank chiropractor relieves neck and back pain that results from work or sports injuries, accidents, poor posture, arthritis, and sciatica, among other musculoskeletal conditions. Their treatments are drug-free and do not include surgery. They can help patients who underwent surgery improve the function and mobility of the injured areas. Their chiropractic care techniques unblock any blocked nerve pathways to ensure smooth communication between the brain and the body.
After necessary adjustments, patients experience improved sleep, strength, well-being, mobility, and quality of life. The clinic's chiropractic care techniques decrease reliance on prescription drugs, anxiety, and aches. Burbank Chiropractic offers solutions to athletes and sports people to reduce chronic pain from injuries like fractures, torn Meniscus, golfer's elbow, sprains, and strains. They help them finetune their athletic performance naturally by coordinating with the body's natural ability to restore its health. 
The Burbank chiropractor is currently hosting a special discount for all new patients. During the first session, new patients will go through a consultation service to diagnose their condition and formulate the best-suited treatments. The session entails a physical examination to determine misaligned areas, plus a chiropractic adjustment to realign them. 
 Burbank Chiropractic has over 30 years of experience offering chiropractic care. Over the decades, they have adopted new, evidenced methods and technologies to improve patient outcomes. The team is led by Dr. Thomas Harvey, who has over 20 years in the industry. They use a patient-centered approach that puts the patient's needs and values at the forefront of their treatment. 
A quote from the clinic website states this about their services,
"Having as close to an ideal spine is essential to your overall health and wellness. Many do not understand the benefits of a properly functioning spine and nervous spine. Here at Burbank Chiropractic we aim to provide each patient with an individualized treatment plan that is aimed at improving spinal function and increasing your quality of life."
In addition to chiropractic care, Burbank Chiropractic uses modern equipment for non-surgical spinal decompression to relieve chronic neck and back pain. They use the DRX 9000, a computer-aided technology to increase blood circulation in the spinal discs and joints, relieving pain and discomfort. Patients undergo a free consultation to determine if the technology is useful to their condition. 
Contact the staff at 8185063040 or visit their website for more information on their non-invasive chiropractic care services for neck and back pain relief. Burbank Chiropractic is located at 4001 W Alameda Ave Suite 207, Burbank, CA, 91505, US. 
Media Contact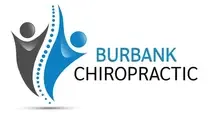 Company Name
Burbank Chiropractic
Contact Name
Dr. Thomas Harvey
Phone
818-506-3040
Address
4001 W Alameda Ave Suite 207
City
Burbank
State
CA
Postal Code
91505
Country
United States
Website
https://www.burbankchiropractic.net/