Manchester, NH – Victims of personal injury are often unsure of what to do, especially when they're recovering from minor/major injuries. Kenison Law Office, PLLC is run by Attorney John B. Kenison, Jr., an experienced personal injury lawyer passionate about building cases for representation. Once contacted, the attorney speaks to the client immediately to understand their legal issues. From there, he works with an in-house team and professional experts to investigate an accident claim. Together, they interview witnesses, examine medical reports, and visit accident scenes to ensure that every aspect of a case is looked at in detail.
As a full-service personal injury law firm, Kenison Law Office, PLLC is a fierce advocate for the injured. The attorney takes on big insurance companies, physicians, commercial property owners, businesses, corporations, people in positions of power, and other at-fault parties. At the same time, the team maintains the highest levels of integrity, honesty, credibility, compassion, and respect with clients to ease their lives during recovery.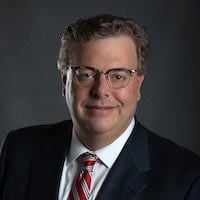 Car accidents, motorcycle, pedestrian, and truck accidents arise when a driver makes a mistake behind the wheel that results in a collision. If a person is a victim of distracted driving, crashes, sideswipes, aggressive driving, overspeeding, or rideshare accidents, they have the right to file for a personal injury claim. The Manchester law firm is tenacious regarding auto accident claims that have caused the wrongful death of a victim, catastrophic injuries, or property destruction. Attorney John B. Kenison, Jr. pursues valid claims to help victims recover damages for medical expenses, lost wages, miscellaneous expenses, property damage, emotional/mental distress, reduced quality of life, or permanent impairments. 
As a medical malpractice law firm, Kenison Law Office, PLLC establishes claims against medical professionals and healthcare facilities responsible for delayed diagnoses, surgical/anesthesia errors, hospital negligent care, childbirth mistakes, emergency room errors, faulty medical devices, and many more. The attorney intervenes to prove negligence and recover damages for additional medical attention and diminished earning capacity.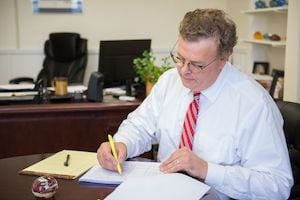 Attorney John B. Kenison, Jr. is a product liability lawyer who represents individuals harmed by defective products such as household appliances, prescription drugs, medical devices, or consumer goods. The injured victim may recover damages under strict liability, negligence, or breach of warranty. Additionally, the attorney represents victims of animal attacks, construction accidents, and premises liability.
Attorney John B. Kenison, Jr. has advocated for the rights of personal injury victims for over 25years. Before starting the practice, he worked for large insurance defense firms and as a professional mediator/arbitrator. His background allows him to investigate claims from all sides, ensuring that all parties involved arrive at a fair valuation. John's passion for the law and a commitment to service have earned him many 5-star reviews and memberships with prestigious legal associations. 
To learn more about the practice, visit their website or call 1 603-471-3550 to schedule a free initial consultation. Kenison Law Office, PLLC is located at 913 Elm Street #603, Manchester, NH, 03101, US. 
Media Contact

Company Name
Kenison Law Office, PLLC
Contact Name
John B. Kenison, Jr.
Phone
1 603-471-3550
Address
913 Elm Street #603
City
Manchester
State
NH
Postal Code
03101
Country
United States
Website
https://www.kenisonlaw.com/