Miami, United States – Beska Mold, a promising CNC machining manufacturing services company, has officially entered the market. The company brings a deep understanding of the CNC machining processes and clients' needs. It aims to revolutionize the industry with extensive expertise and technologies, and processes that achieve excellence.
Beska Mold has been streamlining its processing time and flow for running CNC machining. "As the demand for precision-engineered components continues to grow across various industries, Beska Mold is poised to meet these evolving needs," the company spokesperson Bonnie said:
The company's first step in client interactions is signing an agreement with the client to safeguard their designs. Next, it calculates costs and shares a transparent quote. Once the client gives the green light, they go on to execute the CNC milling, turning, and drilling processes.
The Miami-based CNC machining manufacturer has hired experts to work collaboratively with clients to understand their unique needs and develop tailored solutions. They are implementing a customer-focused approach in delivering components that meet or exceed expectations, fostering long-term partnerships and customer satisfaction.
The global CNC machining market has tremendously grown. Beska Mold is entering the market at a strategic time to leverage the industry-wide upward trajectory.
According to expert insights, the CNC machining market was valued at $88,062.33 million. It's projected to hit $13, 1156.36 million in 2030, catapulted by the rising need for efficient manufacturing processes, better product quality, and short turnaround.
The company is adopting advanced computer-controlled machining tech and six sigma practices to achieve top-class precision and replicability in component manufacturing. They have invested resources into quality control to ensure that the end output meets the client's quality expectations.
"We will hit the ground running to deliver premium quality components to clients worldwide as envisioned in our mission statement. Our company has the right people and tools to serve clients in automotive, aerospace, robotics, electronics, telecommunications, and other sectors."
Beska Mold is poised to significantly improve the CNC machining industry, targeting a global reach.  Their eclectic mix of services and offerings positions them well to meet clients' needs across geographical boundaries. From an intricate car part, a precision aircraft component, or a custom fabrication project, Beska Mold is gearing up to deliver success.
Beska Mold products and services are diverse. They produce prototype development and mass production solutions so clients' projects stay on schedule and budget.  
"In order to meet the different needs of industry clients, our company's primary offering is CNC milling, but we also excel in CNC turning, 3D printing, vacuum casting, and  EDM machining. We have capabilities to provide injection molding, surface finishing, sheet metal fabrication, and aluminum extrusion."
For more information about Beska Mold, please visit their official website at www.beskamold.com.
About Beska Mold
They are a leading CNC machining manufacturing service that delivers superior-quality components to global clients. They have wide-ranging expertise to meet manufacturing needs in automotive, aerospace, robotics, electronics, and telecommunications. They are committed to excellence and customer satisfaction.  
Media Contact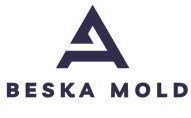 Company Name
Beska Mold
Contact Name
Bonnie
Phone
19147604994
Address
7866 NW 29th Street Space 166
City
Miami
State
FL
Postal Code
33122
Country
United States
Website
https://beskamold.com/