On the 26th of  August, which marked International Dog Day, the Singapore community witnessed a display of empathy and care for pets, as one of the longest-standing cryptocurrency exchanges – CoinW and its Charity Foundation donated dog food to the Capital Animal Welfare Association (CAWA), to care for stray dogs and to stop them from starving.
Dogs are said to be the most loyal friends of human beings, and they are also the best friends who can accompany people for a lifetime. But because of various reasons, many dogs have been abandoned, and became stray dogs. They are faced with hunger, cold and expulsion. They are wandering carelessly on the edge of cities. The stray animals care plan, is part of the corporate social responsibility of CoinW and targeted to achieve a better Environmental, Social, and Governance (ESG) scorecard.
The charity ambassador of CoinW Charity Foundation, brought 500 kgs of dog food to CAWA Stray Dogs Shelter Base in Shunyi District, Beijing. Under the guidance of the staff of CAWA, the CoinW charity team visited the shelter base, learned about the status quo and the difficulties of the stray animals sheltered by the association.
The head of the CoinW Charity Foundation said: "Taking care of life and showing love makes life no longer stray; devoting love and care and ensuring that all lives can be healthy".  CoinW hopes that through this plan, it can help the cause of animal welfare and actively achieve positivity in the society. CoinW Charity Foundation, will continue to initiate and participate in various social and animal welfare undertakings around the world, actively undertaking corporate social responsibilities. CoinW hopes to combine the mission of the cryptocurrency exchange with the responsibilities of public and animal welfare. 
It is the time to be kind towards strays and all lives!
In addition, the staff of CAWA appealed to the society: "We hope everyone can establish the idea of adopting instead of buying a pet. No matter what breed of dog all have the same life. We should reduce blind and impulsive dog buying from the source, to gradually reduce the number of stray dogs."
CoinW is a world-leading comprehensive cryptocurrency exchange. Since its establishment in 2017, it has served nearly 8 million users, covering 120 countries and regions globally, and its comprehensive strength ranks at the forefront of the industry. CoinW has always adhered to a firm sense of social responsibility and commitment to contribute to society, and has launched charity campaigns in many countries and regions, especially in Asia and Africa. 
Public or animal welfare is not only material assistance, but also a social responsibility. CoinW believes that such charity campaigns are long-term and sustainable. CoinW will further extend the animal care plan in the future, actively practicing corporate social responsibility, and playing a positive role in the society. Caring for stray animals in a variety of ways, encourages users to actively participate in charity campaigns.
Media Contact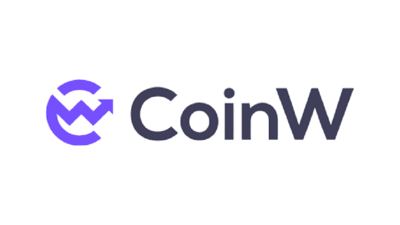 Company Name
CoinW
Contact Name
Alex Peng
Country
Singapore
Website
http://www.coinw.com/