Gladstone, MO – Plain's Paris RE/MAX Revolution is on course to take over the local real estate industry in Kansas, MO, and the surrounding areas. The team of real estate professionals has increased by 3 with the addition of more hands and brilliant minds to cater to the real estate needs of more clients in the community.
Announcing the latest addition to their team, the company's spokesperson, Justin Berry, noted that they are focused on growing their team to contain the most professional real estate agents. He added that they are focused on helping more people navigate the otherwise complex and overwhelming real estate process, ensuring clients get the desired outcomes with minimal stress.
Plains Paris RE/MAX Revolution, announcing the new addition, welcomes Tiffany Sykes, Nickie Woods, and Connor Comple to the team. The company noted that they are confident in their professionalism and happy to be able to offer more to their community.
Tiffany Sykes has a background in real estate digital marketing, which gives her an advantage when it comes to creating the right first impression for customers. Her experience and knowledge will play a major role in helping property sellers to market their homes the right way to attract the right audience and get them sold as quickly as possible. Tiffany Sykes will work alongside other real estate professionals to ensure that clients get the 100% satisfactory service and outcomes they deserve.
Nickie Woods has years of experience working with clients. She is known for her strong work ethic and ability to keep her clients on track with their goals. Her approach is to make clients as comfortable as possible while delivering excellent outcomes at all stages. With her professionalism, knowledge, and experience, more customers will enjoy the family-like and personalized experience they deserve as they go through the process of buying or selling their homes.
Connor Comple, also a recent addition to the team, is especially delighted to be joining the team of brilliant real estate agents who are demystifying the real estate industry and making it easier for clients to buy and sell homes.  
Plain's Paris RE/MAX Revolution pledges to continue growing its team of passionate real estate professionals to serve clients' needs in and around their community. To get started, interested buyers and sellers can contact them via phone at (816) 797-0195. For more information, visit Plain's Paris RE/MAX Revolution website or their office at 2850 NE Kendallwood Pkwy, Gladstone, MO, 64119, United States.
Media Contact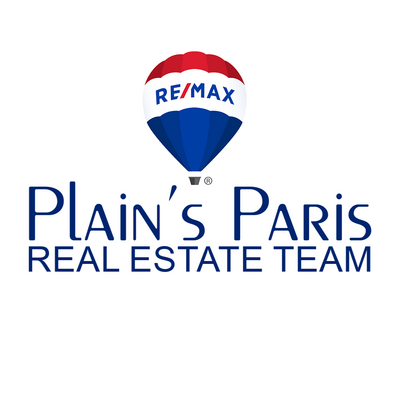 Company Name
Plain's Paris RE/MAX Revolution
Contact Name
Justin Berry
Phone
(816) 797-0195
Address
2850 NE Kendallwood Pkwy
City
Gladstone
State
MO
Postal Code
64119
Country
United States
Website
https://www.plainsparis.com/