The Funding Booth provides commercial equipment financing solutions for equipment sellers nationally. With various finance programs, and limited documentation requirements for transactions under 500k, they are able to service a wide range of credit and situations, in a matter of days and not weeks. 
There is no cost to work with The Funding Booth, and they offer technical sales tools to help close more deals for their equipment selling partners.
Oftentimes, when someone works with a bank, there is one set of underwriting guidelines or criteria that must be met. The Funding Booth's options are unique in the sense that they have multiple sets of underwriting guidelines and programs to offer. 
They always listen to what each customer is looking for, and accommodate them accordingly. Rather than offering 'take it or leave it' approval terms such as high down payments, high rates, or short terms. Instead, The Funding Booth offers customized and flexible solutions with multiple underwriting guidelines allowing their equipment dealer clients to close more business with their customers. 
5-Star Testimonials Include: 
"I was watching YouTube and this guy Alex from 'Mother Trucker and Flow' interviewed Bob from The Funding Booth. I called Bob the next day and let him know what we're looking for. We had previously  tried to get a loan for a new truck, and he found a good loan for us with a small amount of money down. Bob also followed up with the process between us and the bank. I recommend The Funding Both to friends and family! This guy Bob is the Real deal thank you!" Adam, Adam & Sam Transportation
"We recently purchased a used compact excavator, and all we did for the financing was complete an application. Bob didn't need anymore info from us, and we had our machine the next day. Very easy and smooth financing, I highly recommend him!"
About The Funding Booth
The Funding Booth was established in 2018, to offer transparent funding solutions to equipment dealers nationally. They pride themselves on offering clients  limited documentation requirements, a speed process to approval and funding, flexibility to approve a wide range of credits and situations, as well as the ability to offer competitive rates and terms. 
The Funding Booth is known as a 'one stop shop' for all of their client's customer financing needs!
About Bob Booth
Bob grew up in Rhode Island, and attended Fitchburg State University where he played football for 4 years as he  studied general business. He began his career in equipment financing in 2014, working as an account representative supporting equipment vendor partners for all their customer financing needs. 
Possessing a competitive nature, he continued to grow in the equipment finance space, and ultimately starting The Funding Booth in 2018 while living in California. Currently, he resides in Plainville MA, with his wife Jessica and their dog Hiesenberg.
According to Bob, "In today's ever-changing finance market, it is important to a have a resourceful funding outlet, that you can trust to get all of your clients, not just approved, but funded. Regardless of the credit or situation, The Funding Booth has a solution for you!"
Media Contact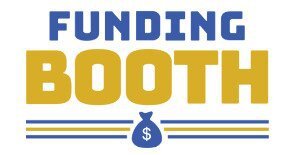 Company Name
The Funding Booth
Contact Name
Bob Booth
Phone
(888) 551-0215
Address
152 Orne St. Unit 1
City
North Attleboro
State
MA
Postal Code
02760
Country
United States
Website
https://www.thefundingbooth.com/