First Defense Insulation provides high-quality insulation services designed to make homes more comfortable and efficient. The company has a full range of services, including spray foam insulation, blow-in cellulose and fiberglass insulation, rigid foam insulation, radiant barriers, crawl space insulation, crawl space encapsulation, dehumidifiers, duct insulation, insulation removal, and attic mold prevention.
An attic that does not meet insulation standards leads to high heating and cooling costs. Proper attic insulation, air sealing, and duct sealing offer a broad range of benefits to homeowners. Under-insulated ducts lead to energy wastage since the duct work matches the outside temperature. Duct insulation and encapsulation help improve energy performance by protecting the air inside the ducts from the outside environment, which could be colder or hotter.
Attic sealing makes homes comfortable through consistent temperatures throughout the entire home. It significantly increases energy efficiency since proper protection from outside elements ensures the HVAC systems operate more efficiently, using less power to reach the desired temperature. This saves money on utility bills. It also increases indoor air quality by eliminating air leaks that may lead to mold growth and noise pollution. 
The company spokesperson had this to say about their services, "We are committed to ensuring you live in a comfortable home by providing top-of-the-line attic insulation, air sealing, and duct services. If you are interested in saving money on your heating and cooling costs, and enjoy a healthier and comfortable home, give us a call today and let us seal your home for maximum benefits."
First Defense Insulation offers affordable financing to its clients, ensuring they do not miss out on the benefits of an insulated home. The company partners with Foundation Finance and Enerbank USA though clients can reach out for additional loan options and assistance by completing the application on their website.
First Defense Insulation has 35 years of combined experience offering the best attic insulation services. The company is a local member of Attic Systems, the largest network of air sealing and insulation contractors in the United States. The insulation experts enjoy the great leadership of John Blackwelder and Shadrick wall. John has immense experience working in one of the largest spray foam insulation companies in the south. In four years, he had mastered the industry by working at every level of the business from installer, salesman, operations of the local branch, director of operations, to company management. Shadrick, on the other hand, has worked and taught in the spray foam and cellulose insulation industry since the mid-90s bringing in over 25 years of experience. 
First Defense Insulation is located at 12 Greenway Plaza Suite 1147, Houston, Texas, 77046, US. For a free onsite inspection and a free quote, clients can call the company at 713-808-9853. They can also visit their website for more information on their services or click here for First Defense Insulation Facebook page.
Media Contact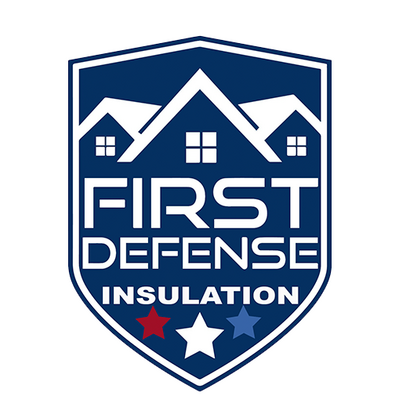 Company Name
First Defense Insulation
Contact Name
John Blackwelder
Phone
713-808-9853
Address
12 Greenway Plaza Suite 1147
City
Houston
State
TX
Postal Code
77046
Country
United States
Website
https://fdinsulation.com/