Primo Vibes is a CBD shop offering a wide selection of premium-quality Delta 8 and Delta 9 Gummies in a variety of flavors.
What started as a little research and an initial spark of interest has now grown into a dream business. Primo Vibes is more than just a CBD shop –  it's an experience. From the moment clients step through its doors, they are welcomed into a space of relaxation and exploration where they can find answers to all of their CBD-related questions. The shop is committed to empowering patients to make informed decisions about their health, well-being, and lifestyle in a safe and fulfilling environment. 
With the increasing popularity of CBD and its many health benefits, Primo Vibes aims to be the go-to destination for CBD products. The store has taken the initiative to offer premium-quality Delta 8 and Delta 9 Gummies, which offer a unique and powerful experience that cannot be found anywhere else. The edibles are available in a variety of flavors, allowing patients to find the perfect CBD product for their particular needs. 
Primo Vibes' selection of hemp-derived CBD edibles is designed to provide patients with an enjoyable way to get their daily dose of CBD while also enjoying a delicious treat. Each product is carefully crafted using US-grown organic hemp that is free from pesticides and other harmful chemicals. Every item in the store has been tested by an independent accredited laboratory to ensure maximum purity and potency. This dedication to providing only the best products has allowed Primo Vibes to become one of the top CBD shops. 
The store is run by experienced professionals who are highly knowledgeable about the healing powers of CBD. Every one of the store's friendly employees is passionate about helping patients make informed decisions about their health and well-being. They take the time to understand what each patient needs, then provide guidance to help them find the right product for their particular needs. They are proud to offer an array of products that are safe and effective, so patients can trust that they're getting the best quality CBD possible.
Primo Vibes caters to both CBD enthusiasts and first-timers looking to explore the wide range of CBD-related products available. Patients can order online or visit the shop in person to peruse their selection of edibles and other CBD products. The shop prioritizes convenience and affordability, offering competitive prices and exceptional service. On top of all that, it offers Free Standard US Shipping on all retail orders, so patients can enjoy their orders without the hassle of paying for shipping. 
Wholesalers can also benefit from Primo Vibes' CBD products. The store offers a wholesale program with discounts of up to 50% off regular retail prices. Wholesalers must purchase a minimum of $250, but there is no per SKU minimum. They will also have access to exclusive products which are not available to the general public. Plus, they will be listed on Primo Vibes' Store Locator Page and will have access to the store's highly anticipated Wholesale Loyalty Rewards Program for even more savings. 
Primo Vibes is located at 15305 Dallas Pkwy Suite 1200, Addison, TX, 75001, US. To schedule a consultation, contact their team at (877) 234-9202. To check the latest about Primo Vibes, visit the store's website.
Media Contact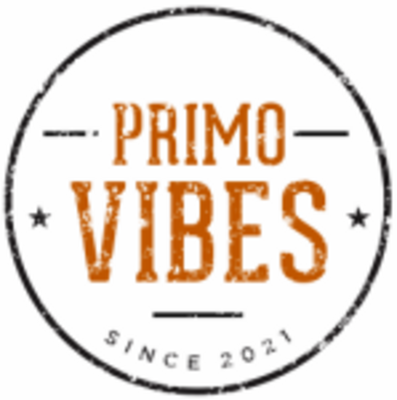 Company Name
Primo Vibes
Contact Name
Dale Scott
Phone
(877) 234-9202
Address
15305 Dallas Pkwy Suite 1200
City
Addison
State
TX
Postal Code
75001
Country
United States
Website
https://primovibes.com/