Rockwall, TX – Texas Elite Remodeling is dedicated to ensuring the utmost customer satisfaction through its commitment to professional workmanship. Specializing in bathroom, kitchen, and whole home remodeling in Rockwall, TX, the company strives to provide a seamless service experience from project initiation to completion. Texas Elite Remodeling collaborates closely with clients, aligning their vision, budget, and timeline.
"Our commitment is to transform our client's vision into reality. While whole home remodeling projects can be challenging, we prioritize delivering the best experience throughout the entire construction process." States a quote on the Texas Elite Remodeling website.
To deliver superior customer service, the Rockwall kitchen & bathroom remodelers utilize a comprehensive and efficient process. This process begins with a detailed project analysis, where a team of experienced and certified professionals evaluates all the requirements, considering the client's vision and goals. The company's in-house designers also guide clients through various finishes, materials, and design options, including contemporary and modern styles. Texas Elite Remodeling also welcomes and works with clients' existing architectural plans.
Furthermore, the specialists employ state-of-the-art technology, including 3D rendering, to create blueprints that provide clear instructions to trade partners, suppliers, and project managers. This meticulous approach ensures all recommendations align with the client's goals and project timeline.
Throughout the entire project, Texas Elite Remodeling maintains constant communication with clients, providing regular progress reports and photos. This approach empowers clients by keeping them in control of their projects. Additionally, upon project completion, the company conducts a thorough evaluation to meet the client's goals, needs, and industry standards.
In addition to its remodeling services, Texas Elite Remodeling specializes in renovation and improvement construction and installing new concrete features such as slabs, sidewalks, driveways, and patios. They also excel in drywall setup and repairs, affordable and user-friendly material for home renovations and upgrades.
Texas Elite Remodeling has a team of certified and experienced plumbing technicians to further cater to clients' needs. These professionals handle residential plumbing repairs, routine maintenance, as well as water heater installations. The company also offers sewer services, including regular inspections and repairs.
For a free estimate or to learn more about their bathroom, kitchen, and other remodeling services, visit Texas Elite Remodeling website. The company office is located at 1 Horizon Ct Suite C, Rockwall, TX, 75032, US.
Media Contact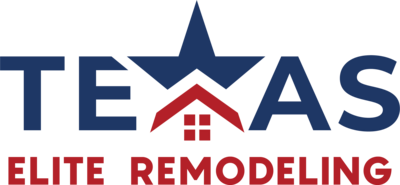 Company Name
Texas Elite Remodeling
Contact Name
Office Manager
Address
1 Horizon Ct Suite C
City
Rockwall
State
TX
Postal Code
75032
Country
United States
Website
https://texaseliteremodeling.com/