Spring Hill, TN – An average remediation company focuses on cleaning up unwanted products. However, Enviro Medics aim to remove hazardous materials and return the affected area to a pre-accident or spill condition. The team achieves this through quick response, advanced remediation techniques, and thorough testing. As a hazmat cleanup company, they understand client health and wellness sensitivity, which is why they go above and beyond to offer services beyond the industry standard. The team comprises highly skilled hazmat technicians, firefighters, building inspectors, and equipment operators. The first responders know the importance of managing emergency services and seeing the bigger picture of the incident to minimize downtime and impact businesses/individuals/the community. 
"Our team has over 26 years of emergency response experience and understands the importance of a fast response and getting the job done right the first time. Our team thrives under stressful environments and ensures minimal disruption to the customer or citizens' daily routines." – Company Representative.
Today's ever-changing situations allow the Enviro Medics team to adapt their process and services to fit clients' needs. The one-stop shop offers minor building clean-up services and extensive site clearing projects. While the best spill/emergency is the one that never happens, the team offers complete site pre-planning and hazard mitigation services. They respond to inquiries before arriving at a business to survey for possible hazards. The technicians use a well-thought-out checklist, building codes, a personalized approach, and the state's regulations to minimize site injuries, identify potential spills, and recommend hazardous damage control solutions. 
Enviro Medics is a licensed environmental contractor in Tennessee and fully insured to handle homes, condos, apartments, small/growing businesses, hospitals, warehouses, offices, and industrial buildings. The team uses tested and proven methods to conduct hazmat remediation, spill containment, on-site services, pre-incident planning, site remediation, disaster relief, incident management, and many more. With the 24/7 response services, clients can contact the team in case of poison, fire, floods, gas/water leaks, chemical exposure, sickness, or accidents. 
The team serves the residents of Spring Hill, Lawrenceburg, Springfield, Goodlettsville, Brentwood, and Thompson's Station; be sure to check out all of Enviro Medics areas served. Additionally, the team takes time to educate and empower clients about containing hazardous materials, safety precautions to minimize spills, first aid, emergency services, Mother Nature occurrences, and many more. 
To learn more about site remediation, visit the company's website or call 615-239-1505 to speak to a representative. 
Media Contact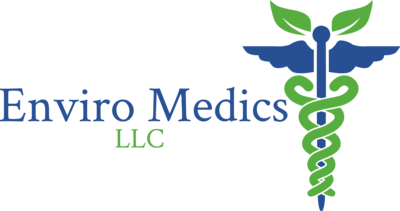 Company Name
Enviro Medics
Contact Name
Stephen Astalos
Phone
615-239-1505
Address
1000 Walden Creek Trace
City
Spring Hill
State
TN
Postal Code
37174
Country
United States
Website
https://www.enviro-medics.com/