New York, United States – Eata Gift, a customer-focused supplier of custom gifting and displaying solutions for businesses, organizations, and individuals, releases its one-stop service of custom sticky notes with any color or shape for businesses to present their brands, products, and services naturally. With quality materials, a plethora of design options, and attentive customer service, its custom sticky notepads are set to become a wanted accessory in the business and office space.
Due to their practicality and convenience, sticky notes are an excellent helper at school, in the office, the conference room, the lab, the restaurant, and many other places where quick notes and reminders are needed. Custom sticky notes are a new way to present a business brand to customers. By printing corporate names, logos, and information, companies can combine brands with gifts to achieve the purpose of brand promotion. For example, restaurants can use custom sticky notes as a reminder for the next service, doctors can leave notes to patients informing them of future appointments and consultations, while almost anyone loves to stick notes on the fridge and remind themselves of their daily schedule or other stuff. 
Eata Gift's one-stop service allows customers to design and customize all kinds of high-quality sticky notes. To be more specific, the sticky notes boast premium paper material and adhesive to ensure durability and strong stickiness on any smooth surface. Customers can personalize the sticky notes by adding their innovations and ideas and specifying the size, shape, color, and number of sheets of each sticky note according to their preferences and needs. Eata Gift's custom sticky notes also support many printing methods like full-color printing, hot stamping, and UV printing. Company name, logo, contact information, and any other personalized details could be printed on the sticky notes. This not only presents an opportunity for brand promotion but also helps clients organize their work content and tasks more efficiently. 
Sticky Notes can be an efficient tool in daily life, at school, or work. Custom sticky notepads could be a nice and practical giveaway to help businesses promote their brands, products, and services, thus helping to improve customer retention and satisfaction for the company. Eata Gift's custom sticky notes offer good quality, practicality, flexible design options, personalized printing, and attentive customer service. If looking for practical and stylish sticky notes that present a business or unique characteristics, custom sticky notes by Eata Gift are a must-try option.
About Eata Gift
Eata Gift is a customer-focused supplier of custom gifting and displaying solutions for businesses and organizations. It provides a one-stop service starting from ideas, designing, and manufacturing to packaging and delivery. Its product portfolios involve a variety of custom gifts, promotional giveaways, and displaying items, such as office stationery, daily necessities, electronic items, creative gifts, trade show series, etc. It also offers wholesale service for selected items according to clients' needs. The company strives to satisfy its customers' needs with high-quality products and considerate service.
Media Contact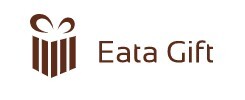 Company Name
Eata Gift
Contact Name
Mia Smith
Address
17 Ramsey Road
City
Shirley
State
New York
Postal Code
11967
Country
United States
Website
https://www.eatagift.com/