Alexandria, VA – Drip Docx is offering IV hydration therapies in their new location in Alexandria. The new clinic operates between 10 AM and 6 PM, and some of its services include IV hydration and intramuscular injections, Neurotoxin (Botox/Dysport), Dermal Filler, and Dermal Filler Dissolver for new and returning patients. Their IV hydration services Alexandria are ideal for different conditions, including beauty and hydration, relief of chronic fatigue symptoms, increasing immune response and decreasing inflammation, among others. 
Drip Docx performs Neurotoxin (Botox/Dysport) injections to improve frowns and wrinkles on the face. Their fillers improve facial appearance, specifically lines, creases, wrinkles, and hollowness. At the clinic's new location, IV appointments are booked 2 hours in advance and up to 30 days out and Neurotoxin and Filler appointments are scheduled 24 hours in advance and up to 30 days out. Appointments booked outside the normal working hours are scheduled via phone. 
Drip Docx has a team of trained medical professionals who prioritize patients' health and well-being. The clinic uses well-researched methods and techniques and modern equipment and technologies for patient care. The clinic representative had this to say about their services, 
"Drip Docx's mission is to become the desired location for IV nutrition therapy and hydration, providing convenience and exceptional patient care tailored to patients' needs utilizing professional expertise and medical discretion. We provide nutritional and hydration therapy, regenerative treatments, and preventative solutions tailored to our patients' needs. We always provide a medical history form to be reviewed by a licensed medical professional to confirm safety and eligibility for treatment."
Drip Docx's new location provides easy access and convenience to patients living in Alexandria. The clinic's services treat many conditions, which allow them to meet the health needs of different patient groups. The medical staff at Drip Docx is trained and experienced, making them conversant with the protocols and processes of delivering the services they offer. Drip Docx has embraced modern equipment, technologies, and well-researched methods to offer its clients services that match the industry standards. Their approach is patient-centered, encouraging active patient participation and incorporation of patient values and beliefs in the treatment plan. 
Drip Docx offers other services like telephone (for IV therapy) or video consultations (for Neurotoxin/Fillers). Patients can schedule a consultation appointment via the clinic's website (for neurotoxin/fillers) or by calling 1-833-374-7369 (for IV therapy).
Drip Docx is located at 5510 Cherokee Avenue, Suite 300 #N27, Alexandria, VA 22312, USA. For consultation and booking, contact their team by calling 1-833-374-7369. Visit the company website for more information on the IV hydration therapy services offered at their new location in Alexandria. 
Media Contact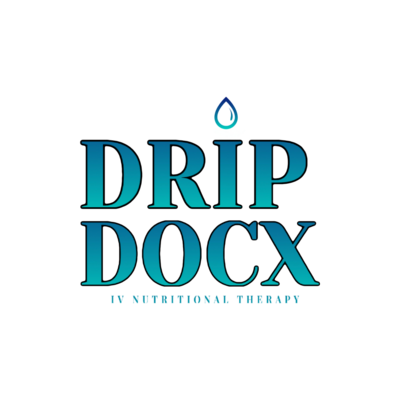 Company Name
Drip Docx
Contact Name
Narges Najmyar
Phone
1-833-374-7369
Address
5510 Cherokee Avenue, Suite 300 #N27
City
Alexandria
State
VA
Postal Code
22312
Country
United States
Website
https://dripdocx.com/