Primo Vibes is helping people seeking an alternative approach to wellness with its hemp-derived CBD edibles. The CBD store is leveraging modern cannabis research to provide customers with potent products that help enhance physical and mental balance.
The uptake of CBD products has increased significantly over the years, and Primo Vibes has seen this first-hand. The company has grown from one dispensary to five retail stores and has a flourishing e-commerce site offering CBD products to customers around the world. Primo Vibes is focused on being a customer-centric company, and its knowledgeable and experienced budtenders are central to its success.
The company offers retail customers a wide array of third-party Lab Tested products. With this testing, the company aims to assure customers that their products are of the highest quality, guaranteed organic, and contain the optimal concentration of CBD. Primo Vibes also provides a wholesaling opportunity for customers looking to purchase their products in bulk.
The company's extensive line of products includes CBD gummies, CBD capsules, delta 8 gummies, delta 9 gummies and delta 10 gummies. For a holistic approach to physical and mental wellness, experience CBD's magic with Primo Vibes.
"The budtenders at Primo Vibes are passionate about helping people find the perfect products for their wellbeing," said the company's representative. "Whether it's helping someone find a better night's sleep or moments of relaxation and peace, we believe that the power of CBD edibles can't be underestimated."
CBD is known for its many beneficial properties, including helping with sleep. Primo Vibes pride itself on its quality products, and its CBD gummies are no exception. These gummies contain American-grown, non-GMO hemp, with the perfect blend of ingredients, making them the perfect choice for those looking for an alternative approach to wellness. Their Snooze 25mg Sleep Gummies have a blueberry flavor and are packed with 5mg of Melatonin, which makes it easier to get a good night's rest.
CBD capsules provide an easy-to-use, discreet and convenient way to take CBD. Primo Vibes' CBD capsules provide an entourage effect with its combination of CBD, CBG, and CBDa. Each capsule is  50mg CBD, 50mg CBG, and 10mg CBDa. This makes it perfect for those looking for a mild dose and a controlled way to get their daily dosage.
Primo Vibes Delta 8 gummies provide a mild THC effect with no paranoia or anxiety. In addition, as edible products, clients are assured of a whole-body effect while benefiting from the discrete and convenient nature of the product. These vegan products come in an assortment of flavors that make them appealing and enjoyable.
Primo Vibes is located at 15305 Dallas Pkwy Suite 1200, Addison, TX, 75001, US. Contact the CBD dispensary at (877) 234-9202 or follow Primo Vibes on social media to learn more about its products.
Media Contact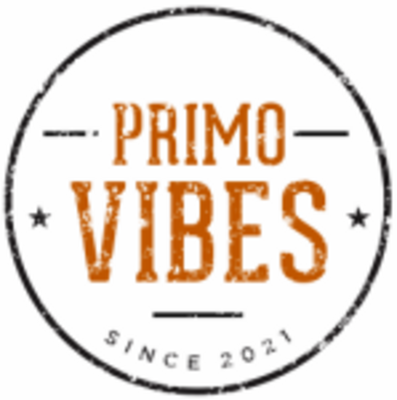 Company Name
Primo Vibes
Contact Name
Dale Scott
Phone
(877) 234-9202
Address
15305 Dallas Pkwy Suite 1200
City
Addison
State
TX
Postal Code
75001
Country
United States
Website
https://primovibes.com/