Dade Pest Solutions has earned a reputation for delivering effective and comprehensive solutions to all pest problems. The company offers a full line of pest control services in residential homes.
Pests can be a nightmare for homeowners. They can cause property damage, spread disease, and even pose a threat to human and pets' health. That's why it's essential to have a reliable pest control provider, such as Dade Pest Solutions, who can address the issue promptly and efficiently. 
The Pest Control Homestead company offers reliable pest control solutions to problematic pests such as ants, spiders, roaches, mosquitoes, bed bugs, termites, and rodents. They have a team of experienced technicians equipped with the knowledge and tools to effectively eliminate pests and prevent future infestations. They've been trained to use eco-friendly and safe methods to ensure the health and safety of family members, pets, and the environment. The company works closely with its clients and is keen to provide personalized and customized solutions for each pest problem. They offer one-off treatments and ongoing maintenance plans per the client's needs and budget.
Speaking about their quality services, the company representative said, "At Dade Pest Solutions, we pride ourselves on our excellent customer service. We are committed to working closely with our customers to address their concerns and provide tailored solutions to their pest problems."
Bedbugs are one of the most challenging pests to eliminate. They can hide in the tiniest crevices, making locating and eradicating them complicated. Dade Pest Solutions offers residential clients effective bed bug treatment services. Once on the premises, they identify the infested crevices and items, such as in between the bed joints, treat the areas using eco-friendly pesticides, discard infested items no longer in use, and offer regular treatments to ensure the problem is dealt with permanently.
As summer approaches, many people will want to enjoy their outdoor space and start holding family events on their lawns. Consequently, they'll want to protect themselves, their loved ones, and their guests from potentially dangerous mosquito bites. Dade Pest Solutions strategically applies a barrier application to reduce mosquito populations. Equally, they advise clients to clear bushes and hedges around their homes and drain stagnant water to reduce mosquito breeding sites.
Termites can cause untold damage to homes. They chew through wood, causing structural damage that can be expensive to repair. Pest Control Miami provides comprehensive termite control treatment plans to help homeowners and businesses protect their property from termite damage. Their team of licensed and trained technicians uses the latest technology to detect and eliminate termites effectively.
Dade Pest Solutions also offers professional bee removal and relocation services using mechanisms that pose no harm to the bees. The company's technicians use a specially designed vacuum to remove the bees and avert any danger to the family or pets. 
To discover more about Dade Pest Solutions, visit their website or call 305-330-5565 to speak to a customer representative. 
Media Contact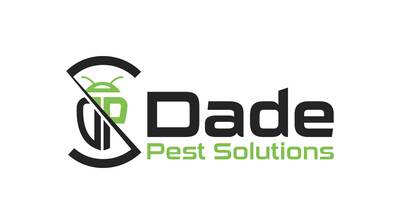 Company Name
Dade Pest Solutions
Contact Name
Chris Gregorio
Phone
305-330-5565
City
Homestead
State
Florida
Postal Code
33033
Country
United States
Website
http://www.dadepestsolutions.com/