The complexity and emotional toll of divorce can be overwhelming for those involved. Recognizing the need for clear guidance and support, Connecticut divorce lawyer Paul McConnell (https://www.mcconnellfamilylaw.com/) of the McConnell Family Law Group has penned an enlightening article about divorce in Connecticut. The article aims to educate individuals on the intricate process of divorce and how the law can be navigated with the help of skilled attorneys from McConnell Family Law Group, ensuring that their rights are protected.
In the article, Paul McConnell, an esteemed Connecticut divorce lawyer, addresses several concerns that individuals face during the divorce process. He emphasizes the importance of retaining a skilled attorney who can help comprehend decisions and their impact on financial assets, taxes, and personal life. McConnell Family Law Group prides itself on taking the time to explain every aspect of the process.
In addition, McConnell Family Law Group offers mediation services. Mediation is an alternative dispute resolution process where a neutral third party, the mediator, assists the spouses in negotiating a mutually agreeable settlement. This is often a preferred option for couples who wish to avoid a lengthy trial and potentially settle out of court.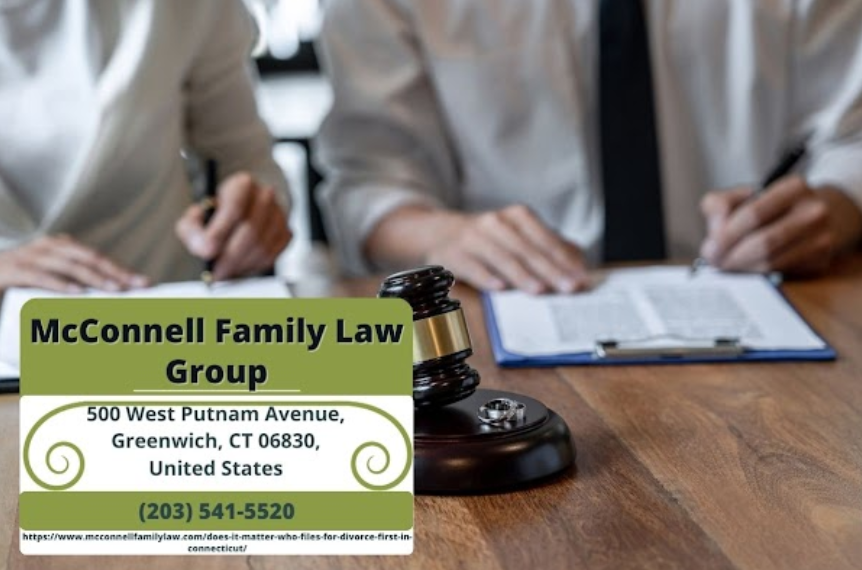 Further, Connecticut divorce lawyer Paul McConnell discusses the typical duration of divorce cases in the state. He candidly states, "For divorce matters, we tell 'most' of our clients to plan for nine months. A few cases are completed in as little as three months, while others sometimes last more than a year." This quote reflects the honest and transparent communication that clients can expect from the McConnell Family Law Group.
Another key aspect addressed in the article is that Connecticut operates under the "no-fault" divorce law system. This means that spouses do not need to prove any grounds for divorce as the court issues a judgment of dissolution of marriage on the basis of the marriage having "irretrievably broken down." However, the article highlights that fault can be considered in financial orders, such as alimony and division of property.
Mr. McConnell also discusses alimony, property distribution, child custody, and the residency requirements in Connecticut. With the state being an equitable distribution state, he explains that the focus is on dividing finances and handling other issues fairly and equitably to minimize disruption to the family.
The article sheds light on child custody, emphasizing that the court assesses any parenting agreement, child support, and visitation based on the "best interests of the child." It highlights that Connecticut generally favors joint custody with relatively equal visitation, as it is believed children benefit from having both parents involved in their upbringing.
For cases where custody is contested, McConnell Family Law Group's team of lawyers engages in litigation to protect their client's rights. They also offer collaborative divorce services, which involve both parties and their respective attorneys working together in a non-adversarial process.
Regarding the legal procedures, the article details the initial steps of filing a formal complaint with the family court and highlights the existence of a 90-day waiting period before the marriage can be dissolved. This waiting period is crucial as it allows both parties to negotiate terms, with the help of their lawyers, before appearing before judges in court.
About McConnell Family Law Group:
McConnell Family Law Group is a full-service family law firm based in Hartford, Connecticut. The firm guides clients through all aspects of family law, including divorce. They are dedicated to protecting the rights of their clients and provide them with the necessary information and legal services needed during the challenging process of divorce. McConnell Family Law Group analyzes each case on an individual basis and advises on the best approach based on Connecticut law. 
The firm is especially adept in handling divorces for married couples who are pursuing an uncontested divorce, and they work closely with mediators and other professionals to ensure the best possible outcomes. In cases involving children, the firm advocates for shared parenting and ensures that the child's best interests are at the forefront of any settlement or court decision, whether it be sole custody or joint custody.
Media Contact

Company Name
McConnell Family Law Group
Contact Name
Paul McConnell
Phone
(203) 408-1979
Address
500 West Putnam Avenue
City
Greenwich
State
Connecticut
Postal Code
06830
Country
United States
Website
https://www.mcconnellfamilylaw.com/