Camellia Place, a highly respected assisted living and memory care community, is proud to announce that it has been officially recognized as a Great Place to Work.
The Great Place to Work designation, based on a rigorous evaluation process, showcases Camellia Place's commitment to creating a healthy and productive work environment that fosters positive engagement and respect. This significant recognition is a testament to Camellia Place's ongoing efforts to provide its employees with the supportive infrastructure, opportunities for growth, and the tools they need to thrive both personally and professionally.
The designation is awarded by Empower Living, based on a comprehensive analysis of employee surveys, feedback, and an assessment of company culture. The certification process includes an examination of the company's values, innovation, leadership effectiveness, and the consistency of experiences among all employees.
Camellia Place is dedicated to continually elevating the standard of care and life for its residents. The organization firmly believes that a satisfied, engaged, and motivated workforce is crucial to delivering the highest level of care. 
This recent designation only emphasizes the company's relentless pursuit of excellence in all aspects of its operation.
Camellia Place is a community driven by a mission of adding life to years in providing assisted living and memory care services and nurturing the mind, body, and spirit of those the center serves and employs. 
About Empower Living:
Empower Living is an operator and asset manager for communities in Georgia, Texas, and Missouri. Empower Living is named after its core value of empowerment, which includes empowering team members and residents to foster great places to work and live. 
United by the core value, Empower Living was formed in 2022 after the partners collectively led a few dozen communities with other operators.
About Camellia Place Assisted Living & Memory Care:
Camellia Place is a distinctive neighborhood-style assisted living and memory care community conveniently located in beautiful Woodstock, Georgia. 
Camellia Place comprises six single-story homes with 16 residents in each home, allowing caregivers and residents to know each other and enjoy WHOLE activities in a personalized setting.
Find more about Camellia Place at:
Email: kwebb@camelliaplace.com 
Media Contact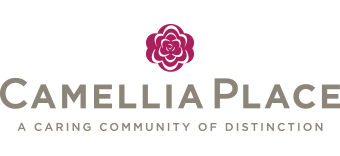 Company Name
Camellia Place Assisted Living & Memory Care
Contact Name
Kiley Webb
Country
United States
Website
https://www.camelliaplace.com/