Phoenix, AZ – Camelback Integrated Health and Wellness provides personalized and patient-focused medication management and psychiatry services to community members in and around Phoenix, AZ. The wellness center boasts a team of trained professionals with hands-on experience working with patients and helping them through a range of challenges. Aimed at building long-lasting trust and accessible care and wellness solutions, they have expanded their reach in Maricopa County and to other areas of Arizona.
Announcing the expanded service reach, the center's spokesperson noted that they aim to provide best-in-class mental health and Medical Assisted Therapy (MAT) to patients in need of care and support. Chris Newman, speaking for the wellness and mental health treatment facility, noted that they aim to return to a time when patients had the same doctor for years, allowing them to enjoy the comfort, warmth, and personalized treatment that comes from knowing each patient and their response to certain triggers.
He said: "We are committed to providing unmatched care and nutritional and chemical imbalance treatments. We believe the answer is not just a pill but also hard work and dedication. Book a consultation to experience our exclusive services."
Welcoming all community members to their clinic, the spokesperson added that they are open to children and adults and are also LGBTQ-affirming providers. Patients coming into the clinic can expect to enjoy compassionate and dedicated services to help them through issues and concerns.
Camelback Integrated Health and Wellness has expanded its treatment services and offerings to reflect its commitment to the community. The clinic offers a range of therapeutic and treatment services like psychiatry services, mental health treatment and care, general medical services to promote health and wellness, hormone replacement services to aid body function, medication management services, nutrition care, and weight loss services.
Patients can also visit their website at camelbackintegratedhealth.com/ to familiarize themselves with other treatment solutions offered, including hypertension treatment and care, diabetes care, depression treatment and therapy, anxiety treatment, ADHD treatment program, Ketamine Therapy, mood disorders diagnosis and treatment, personality disorder treatment, and Medication Assisted therapy (MAT), to mention a few.
The treatment team at Camelback Integrated Health and Wellness set themselves apart by working closely with each patient to identify and overcome the psychological and psychiatric problems in adulthood and across their lifespan. The treatment team, comprising trained and experienced psychiatrists, psychologists, counselors, and therapists, will ensure that clients get the compassionate support needed to work through life issues and find meaning in challenges.
Camelback Integrated Health and Wellness is open to all community members in and around Phoenix, AZ. They can be reached via phone at 480-631-9623 or visit them at 4527 N 16th St, Suite 201, Phoenix, AZ 85016 US.
Media Contact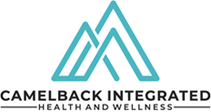 Company Name
Camelback Integrated Health and Wellness
Contact Name
Chris Newman
Phone
480-631-9623
Address
4527 N 16th St, Suite 201
City
Phoenix
State
AZ
Postal Code
85016
Country
United States
Website
https://camelbackintegratedhealth.com/